National Trust Hidcote (IGPOTY 16)
National Trust Hidcote
About National Trust Hidcote (IGPOTY 16)
Hidcote is one of the country's most celebrated gardens. Covering an area of 10.5 acres the garden takes visitors on a journey through intimate formal areas revealing a different atmosphere or new vista at every turn.
Major Lawrence Johnston, the creator of Hidcote Garden, was a passionate plantsman and talented garden designer. Using Hidcote as a 'blank canvas' Lawrence Johnston designed in phases from 1907 to 1938. He furnished borders with newly discovered plants and exotic rarities gathered during plant hunting expeditions from around the world. In 1948 Lawrence Johnston gifted Hidcote, now a Grade I listed garden, to the National Trust, who continue to care for it for future generations to enjoy.
What is unique about this exhibition?
IGPOTY is proud to be touring our outdoor exhibition 16 to National Trust Hidcote – for the very first time. Outdoors and in large format on the 14 panel structure.
Also a first is that a selection of higher placed winning images from the IGPOTY-run Special Award photo competition – 'Highlights of Hidcote' will also be on display.
Dates and times
Closes in 1 month
Exhibition dates
September 8, 2023
to
November 5, 2023
Opening times
September: 10:00 am - 5:00 pm, October (from the 3rd) + November: 11:00 am - 4:00 pm
Exhibition cost
£FREE with entry (Standard admission fees/membership and rules may apply)
Exhibition location
National Trust Hidcote
Hidcote Bartrim, near Chipping Campden
Gloucestershire
GL55 6LR
United Kingdom

Partner: National Trust
Background image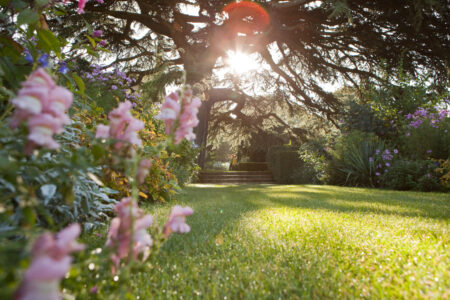 Image credit: © National Trust Images/Nick Daly